January 31- February 24, 2013
Opening reception Friday Feb 1st, 5-8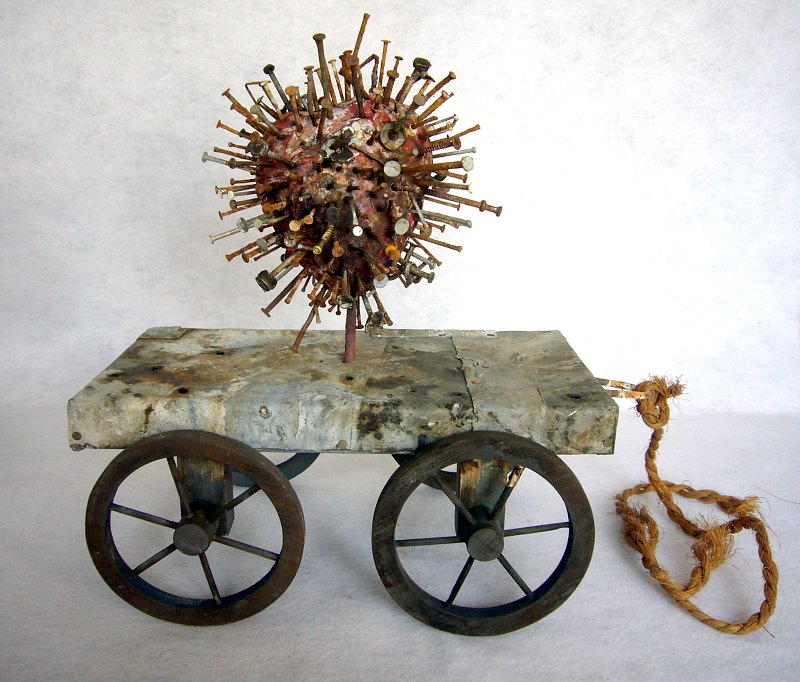 Wesley Reddick
Many Are the Wounds to a Sensitive Soul
paper, lead, wood, nails
15″ x 15″ x 8
Åarhus Gallery warms up mid-winter with a show titled, 'Heart', which runs from January 31st through February 24th.
With Valentine's Day thoughtfully placed in the heart of February we tend to associate 'Heart' with warmth, coziness, and sweets in a heart shaped bright red box. Some of the artists showing their work for the 'Heart' show may be thinking outside the box of chocolates and delving into aspects of the heart that are not so sweet. Oscar Wilde said that hearts live, by being wounded,… maybe that's why we give chocolates on Valentine's,  they help us feel better. Please join us for an opening reception Friday February 1st, 5-8pm.
Featured artists include; Kenny Cole, Al Crichton, Maryjean Crowe, Mike Fletcher, J. T. Gibson, Sarah Hewitt, Kevin Johnson, Mark Kelly, Karen MacDonald, Richard Mann, Cathy Melio, Tom O'Donovan, Joan Proudman, Abbie Read, Wesley Reddick, Willy Reddick, Mike Silverton, and Simon van der Ven.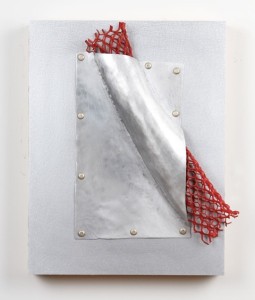 J.T. Gibson
Will a Stent Prevent a Broken Heart?
aluminum, rivets and neoprene mesh
10″ x 8″ x 1.25″
Here are some of our thoughts on 'Heart'…
The root of a person's thoughts and emotions, especially love or compassion ,….we've come to call heart. Epictetus said that we are born into essential goodness and endowed with natural intuitions about what is good and worthy and what is not. This endemic moral capacity …. we call heart. The heart, our constant rhythmic companion that never rests, though it may skip a beat now and then, delivers our life's blood to where we need it, when we need it, even on a whim. Sea Biscuit, the race horse who became a national icon for hope and perseverance during the great depression, had a heart that was two and a half times larger than the average race horse, though when we say, "That horse had heart!" we're not noting the size of his ventricles, but how hard he worked to come from behind and win. Never do we have more heart though, than when we give it everything we've got, and cross the finish line, imaginary or actual, long after the hoopla is over and everyone else has gone home.